Smart payments and accounting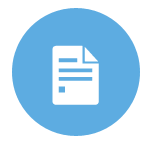 SOLUTION
Data at your fingertips. Payment and accounting data are encoded into one QR code. Jet QR saves time. You only need a fraction of second to scan the QR code. Data are automatically processed without any manual input.
Read more ...
PRECISE DATACAPTURE
Using the Jet QR code practically eliminates the book-entry of incorrect data. You will not have to worry about a payment order with an incorrect payment specification or account number ever again.
Read more ...
DEVICE SUPPORT
Jet QR brings smart mobile payments and comfortable bookkeping. Using devices like mobile phone, personal computer or scanner.
Read more ...
Our experienced team developed related solution By Square.
PAY by square has been adopted by Slovak Banking Association and became the standard for encoding of payment information into QR codes in Slovakia.

CONTACT US
DEVELOPER
ADELANTE s.r.o.
Špitálska 10 Bratislava 811 08
Slovak Republic, EU
email: info@jetqr.com
RESELLER
Michael Squire
P.O.Box 204 Coffs Harbour NSW 2450 Australia
email: michael@jetqr.com